WhatsApp Business API Pricing:
Determining the Affordable Range for your Business
November 16, 2021 5 min read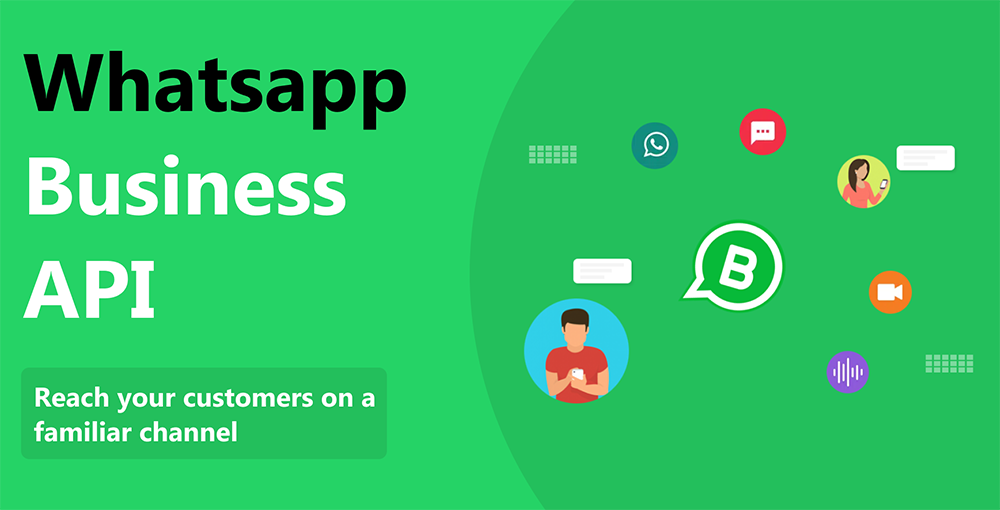 Are you new to running an online business or new to WhatsApp Business API? If yes, you may be struggling to understand WhatsApp business API pricing. Here, at Kait, we are here to help you understand the various aspects of WhatsApp API pricings, conversation-based, and more!
We will also discuss the functionality restrictions for various WhatsApp business API pricing at the end of this blog. Finally, you will learn about the pricing models and tips to choose the most affordable WhatsApp API pricing for notifications, support, and sales.
So, first, let's understand the need for WhatsApp communication?
Interestingly, more than 50 million companies have switched to WhatsApp for customer communication. So, while deciding the amount that you put in, and analyzing its worth, is essential. With Kait, you get convinced with technology. The AI-powered conversational platforms enable you to upscale your business while engaging customers.
Is it worth paying for WhatsApp Business API pricing?
Of course, yes! The modern era, especially the younger generation, prefers to text rather than talk. In such scenarios, the WhatsApp Business API solution from Kait helps you reach the right target audience in no time. Moreover, the companies can now switch to changing needs of the customers then and there- in real-time!
Complete flexibility to adjust workflows
Secured and protected GDPR-compliant setup
Easy and convenient scalability
Plus, you get dedicated enterprise features to support the notifications and messages. It includes the template messages and also the various options to add a WhatsApp bot!
If you think it to be the same as WhatsApp App, wait for a little, it's different. The WhatsApp Business API does not have an interface, as such in WhatsApp App. Instead, here you need to connect it to an authorized and legit third-party software. And it is where Kait comes into the picture. We help you redefine your business with active customer support, AI-driven chatting applications, with secure interfaces.
Yes, Kait offers the most affordable solutions for WhatsApp Business API Pricing. And, how does it decide the worth of the features?
Everything you need to know about WhatsApp Business API pricing
Did you guess it to be a paid model? Yes, you are correct! We at Kait enable simple, convenient, and affordable access to the WhatsApp Business API for all kinds of businesses. To make it more accessible for you to understand, follow the quick read about the factors to choose the right WhatsApp API solution provider.
Parameters in WhatsApp Business API Pricing
Monthly costs
Installing the WhatsApp Business App is not a big deal. But, working with an official "WhatsApp Business API" is what you should be looking for as a business. So, for that, we suggest you work with us to get advanced features with Kait's WhatsApp Business API Pricing.
There are no additional fees, apart from the pricing as per the agent.
Next is the setup cost.
Now that the monthly costs are parted, you may also experience that some providers are charging one-time setup costs. Yes, it's an implementation fee. From Kait, there are no Setup fees for Whatsapp.
Third, cost per message.
Note: messages by the customers to you are FREE OF COST
Now, your response is free or paid, which will depend entirely on WhatsApp's 24-hour service window. It is the broad time frame by WhatsApp in which you get the accessibility to respond to your customer's request without paying a single penny!
But after that, you may have to pay some additional amount, as you exceed the window limit. So, what can it cost for a business like yours?
Here are the two scenarios to help you understand the cost per message from business to customer
24-hour service window:
Whenever a customer directly contacts you via WhatsApp, you get 24 hours to respond to the message. So yes, you have the flexibility to either use a text message or a predefined message template. The part is both these options are accessible within this 24-hour service window.
Outside the 24-hour window:
If you cross the 24-hour window, you will still be able to contact the customer. But, to do that, you have to choose a dedicated message template.
Indeed, you may be exploring and struggling to get this cost right for your business! So, the perfect answer for this is, it will entirely depend on the volume and the country. For instance, for the UK, it is set at 3 cents per message template. For others, it varies significantly.
Kait is the most affordable WhatsApp Business API provider, which gives you the latest features with monthly subscriptions. So you don't have to worry about additional add-ons or any unexpected cost.
An additional tip for your business:
Know about monthly active contracts
It is the WhatsApp Business API Pricing based on the number of monthly active contracts on your WhatsApp. So, it is advisable to keep this figure in mind while dealing with high volume. In general, we do not follow this kind of price bundling for your convenience.
In the end, we can say that three factors majorly determine WhatsApp Business API Pricing models.
WhatsApp Business API Pricing Models
Per message
Message bundles
Per-monthly active user
While the message bundles come with a fair amount of free session messages, you may have to pay a fee if the limit exceeds. In addition, sometimes, you may get charges for one-time setup fees. So, it becomes essential to decide on the best WhatsApp API solution provider.
Your Takeaway
We understand that your business is unique! No one-size-fits-all, and thus there is no single pricing model that can decide the correct pricing exactly. We can only figure out the approximate pricing to prove the worth of each of your business's strategies.
Contact us now for the most affordable WhatsApp Business API Pricing for support, sales, and notifications.