Features

of Instagram Business API to look for!

Get started and browse the features for the best Instagram Business API now!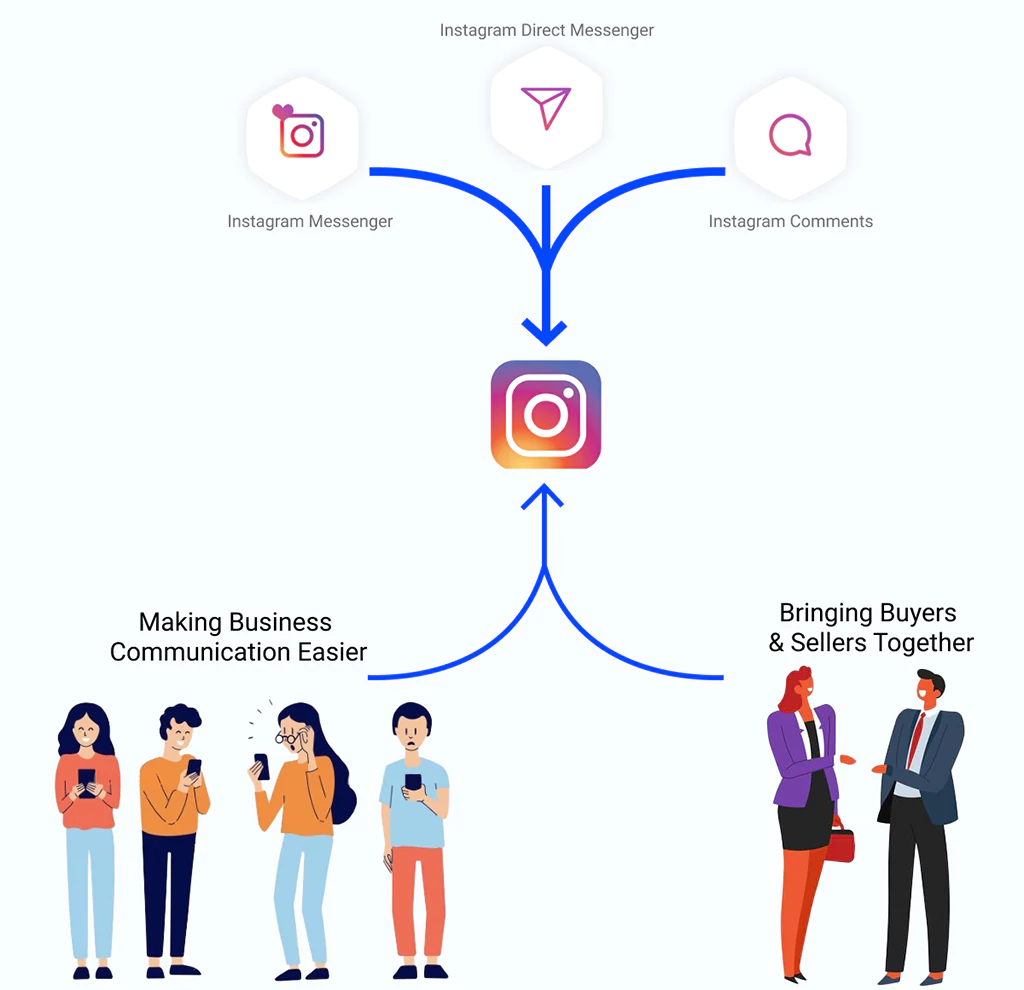 Instagram Messenger API
With Instagram messenger API, your customers get the flexibility to choose their favorite messaging channel. Yes, it directly connects your customers to the brands and thus, helps enhance customer engagement. Kait is the leading Instagram business API solution provider to simplify your work to connect and respond to customers. In addition, you get AI-Driven technology to automate your chats and conversations to impact your brand positively. Also, the Instagram Messenger API is capable of managing high volumes of messaging. So, it turns the customer conversations into legit and fruitful business outcomes.
Instagram DM API
Kait provides you with the latest Instagram DM API to help you and your whole team manage all Instagram DMs effectively. Before that, it was only possible to answer the customer comments through the inbox. Now, with the Instagram Direct Message API, you save more time for customer engagement and work more into your business. With Instagram DM API, you can extend in-person services on behalf of your business online. Also, you don't need to move your inbox to Instagram. The Instagram API will do it for you! It is especially beneficial if you receive a lot of comments, feedback, or direct conversations about your brand's products and services.
Instagram Comments API
Now, you can post your comments on Instagram with the help of Instagram Comments API. Kait helps you get the most advanced features added to your Instagram Business API. Also, the Instagram official Business API will allow you to access all posts and comments of your Business on Instagram. With this programmatic approach, you can find the correct data for your business or the public data beneficial for your marketing strategies.