Why
Choose

Us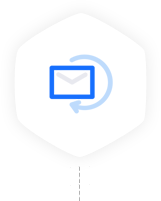 World-class AI Technology For Automated And Fully Personalized Responses
Experience The Power of AI To Deliver Entirely Automated Customer Solutions. Highly Personalized Responses For Every Customer To Provide Accurate Solutions To Their Issues.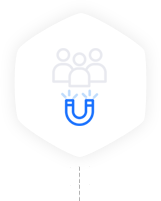 Grow Your Customer Acquisition
Customers Avoid Placing Orders If They Do Not Get Instant Solutions To Their Queries. Say Goodbye To Slow Human Responses And Serve Your Customers Better With Kait.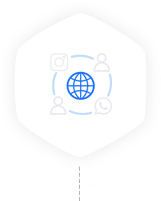 Connect All Social Media Handles
With Kait, You Just Have To Use One Dashboard For All Your Customer Interactions. You No Longer Need To Operate Several Different Platforms. Generate AI-Powered Messages With Kait To Deliver Same Response Across Platforms.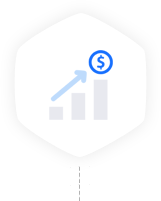 Increase Revenues And Guarantee 100% Customer Satisfaction
Kait Ensures That Your Customers Get Instant, Exact, and Highly Personalized Support. Be Available 24×7 For Your Customers. Provide Them Optimum Solutions And Experience Ultimate Business Growth.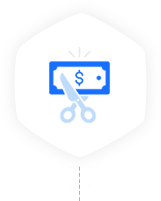 Minimize Customer Service Expense
Kait Easily Replaces The Need For Human Customer Support. So, You Can Reduce The Cost Of Hiring and Organizing Human Support For Your Business.