What can Kait's AI-powered Facebook Messenger chatbots do?
You must have your business page. And so, to drive traffic to the page instantly and consistently, you will need chatbots to stay ahead always. In addition, it makes it easier for your followers and potential customers to find you directly on the web. So, start your first conversation for a promising customer relationship with the following benefits today!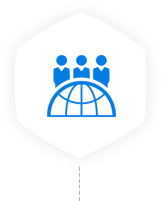 Reach the Global Audience Directly
There are 3.5 times more chances of people to open a Facebook Message than a marketing email! This is because your customers will respond to you directly with the message (the most general case is to use the CTA button). They don't even have to make an effort to type to connect with you. It enhances the chances of your business to set apart from others, as people feel it's easier to connect with your brand.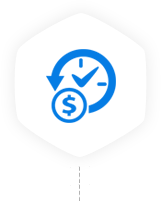 Save more money and time
Your customers may belong to different countries worldwide. So, as their timing may differ, your business should be open to connecting with them 24/7! Customers don't like wait time, and thus the AI Facebook Messenger chatbots can prove a boon for your growing business. It is wise to be ready with the answers beforehand as your customers won't wait for your solutions for long.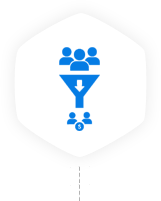 Identify promising leads
The chatbots can store information about different customers. Kait's AI-driven Facebook messenger chatbots are based on NLP (Natural Language Processing) and use ML (Machine Learning) to make the most of the customer's purchasing journey. It makes it one of the best-automated technologies that help your business track the needs of your customers and prospects.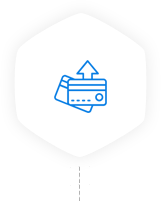 Handling e-commerce Transactions is super-easy
Facebook Messenger chatbots can also do the selling part. The plus point is the customer doesn't need to switch to different applications while making the purchase. They are at the comfort of the Facebook page and can place the order directly and receive the invoice now to their contact detail. It is why drop-off rates are pretty low when a business uses Facebook messenger chatbots. It wins from the traditional ad-to-webpage pipeline.
You get a chance to re-engage customers
Kait's chatbots can retain the correct information to re-engage with the customers. Indeed, these details can win you the extra mile while re-connecting to your customers. The best way to enhance better communication and ensure that your webpage generates fan following is to know about their needs and customize instantly. You don't have to pay money for advertisements to attract the customers, as the Facebook messenger chatbots can reach out to them personally, with the right solution for their needs from your brand.